Denver Modern Homes
Colorado is not only filled with million-Dollar Denver luxury real estate, but also Modern homes in the Mile High City which are smartly designed to provide luxurious comfort and appeal. These homes are reflections of new concepts and modern age thinking, and are descendants of other architectural styles like Gothic, Victorian, and Renaissance.
Nevertheless, modern design is still described as a spectrum instead of a single definite style. By incorporating the colors used in abstract art, luxury modern homes feature open layouts, abundant natural light, minimalist furniture, large region of glasses, and perky outdoor space that are all made from some of the most popular luxury home materials.
Types of Modern Homes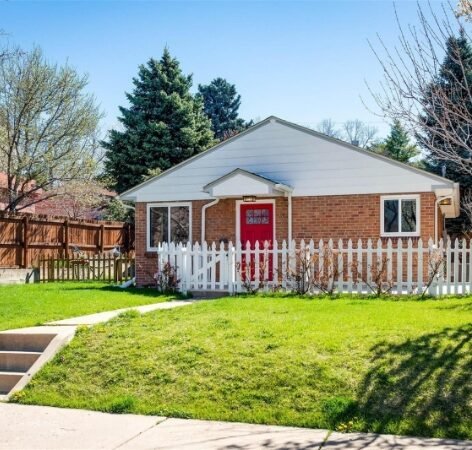 Modern Farmhouse
This type of modern home is all about making old things new again. As an adaptation of classic detailing of comfort and flair, Modern Farmhouse uses traditional materials to create casual designs that result in a more refined and revitalized version. This type of modern home is common in the community of Grant Ranch and is distinguished by:
Shaker-style furniture
Monochromatic design scheme
Use of reclaimed wood and brick
Gable walls and beams
Banquette seating
Desert Contemporary
By mixing the original desert motif, free-spirit vibe, and modernism, Desert Contemporary homes are categorized as mid-century home design with a touch of bohemian and eclectic atmosphere. In a nutshell, Desert Contemporary homes mostly seen in Backcountry Community have features like:
Abundance of plant life
Flat roof and large windows
Stucco and brick walls
Mid-century and wood based furniture
Printed interior textile
Neutral color palette
Desert Prairie
This low-slung modern home combines beauty, comfort, and utility. The trademark features of this design are:
Sheltering roofs
Casement windows
Low chimneys
Extended balcony and terrace
Prominent outdoor space
Vertical and horizontal facade
Modern Contemporary
Characterized by clean and sleek designs, Modern Contemporary homes offer flexibility to incorporate adventurous personal styles without losing functionality. Here are some of its notable features:
Low-key entrance
Oversized windows
Extensive use of modern and industrial materials
Open floor plan
Combined indoor and outdoor living area
Flat rooflines
Minimal ornamentation
Mid-century Modern Style
This style of home never goes out of style with its clean lines, sleek curves, and a touch of nature. While its timeless quality and style makes it remarkable, technological advances give way to integrate new effects, forms, and even colors. Some features of Mid-century Modern homes are:
Sleek lines
Geometric forms
Minimal ornamentation
Use of vast range of colors
Use of industrial materials like steel, aluminum, and stucco
Common Features of Modern Homes
Luxury modern homes for sale in Denver have energetic design and inventive character. These homes persistently change in style, shape, color, and form as they reflect the time and trend that we live in. Nevertheless, there are features that most of them possess in common.
Along with practicality and character, here are five features to look for in a modern real estate home.
Unconventional Roofs
To highlight the overall design of the home, modern architecture goes outside the box by incorporating varying lines, unusual linear elements, vaulted ceilings, overhangs, and multiple roof lines.
Oversized Windows
Modern homes use glass extensively to let natural light in and provide stunning views of the outdoor.
Minimalism
Despite the unconventional designs of a luxury modern home, clean aesthetic is still what people opt for. This type of home emphasizes on functionality instead of unnecessary frills and clutter.
Open Floor Plan
In a modern home, flowing interior spaces are prominent. To reflect a more relaxed and casual way of life, these homes often have open living, dining, and kitchen spaces; open riser stairs; and adjacent indoor and outdoor area. Outdoor lots of modern homes are often turned into open-air living rooms.
Use of Natural Materials
Contemporary living gives way to the use of organic materials like rock, wood, slate, cotton, teak, wool, and other textiles
Mile High Home Pro has listings of Mile High properties and modern luxury homes in Denver that will surely meet your desire of a simple, aesthetic, and contemporary living.
Elevate ordinary living and start browsing our modern homes in different Denver communities or make an appointment to visit our office at 1407 Larimer St #200, Denver, Colorado and look for Matt Metcalf!